About the Conference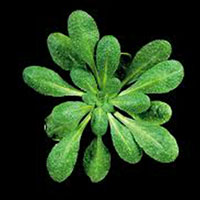 The plant cell is a well coordinated molecular factory with a series of synchronized events. The cell seeks the assistance of various biomolecules to achieve this. The highly accelerated research has shown that the plants respond to their environment not only at the mRNA or protein level but also at the post-transcriptional level. This EMBO Conference tries to bring out the different aspects of two key regulators of plant systems: microRNAs and secondary metabolites.
MicroRNAs (miRNAs) have emerged as a versatile regulator of gene expression in diverse biological pathways in the fields of molecular and cellular biology. These biomolecules represent a tremendous opportunity to enhance our understanding of development, cell proliferation, differentiation, cell cycle, and disease. Metabolomics can assist in the establishment of a deeper understanding of the complex interactive nature of plant metabolic networks and their responses to environmental and genetic change but also will provide unique insights into the fundamental nature of plant phenotypes in relation to development, physiology, tissue identity, resistance, biodiversity, etc. This EMBO Conference provides a platform for the broad audience in the field of plant biology to interact.

About EMBO Courses and Workshops
EMBO Courses and Workshops are selected for their excellent scientific quality and timelines, provision of good networking activities for all participants and speaker gender diversity (at least 40% of speakers must be from the underrepresented gender).
Organisers are encouraged to implement measures to make the meeting environmentally more sustainable.