About the Workshop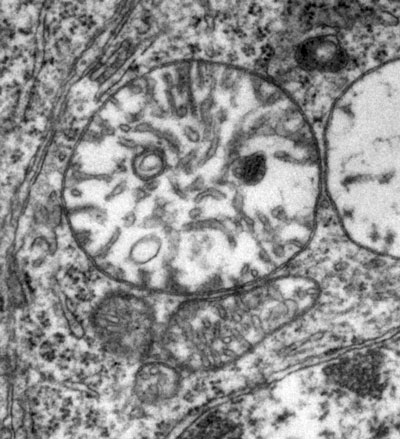 Mitochondria are essential organelles for many fundamental cellular processes, including energy production, fatty acid â-oxidation, metabolite synthesis, iron and calcium homeostasis, and programmed cell death. Mitochondrial activities decline with the progression of aging and a dysfunction of mitochondria is associated with many prevalent diseases, such as metabolic disorders, cancer and neurodegenerative disorders. It is therefore of pivotal importance for the maintenance of cell function, tissue homeostasis and organismal survival to monitor the functional status of mitochondria and ensure removal of damaged mitochondria.
Mitochondrial quality control and the surveillance of the functionality of mitochondria occur at the level of individual proteins, at a sub-organellar or organellar level and at a cellular level. These processes are intimately linked to the dynamic behavior of mitochondria, which undergo cycles of fusion and fission and communicate in multiple ways with their cellular environment. How these processes are orchestrated and how mitochondrial events are integrated with other cellular activities and cell fate determinations became a major focus of mitochondrial and biomedical research.
The upcoming EMBO Workshop thus covers the following exciting topics including mitophagy, Ubiquitin and mitochondrial quality control; Mitochondrial proteases and stress responses; Mitochondrial biogenesis; Mitochondrial dynamics, quality control and disease. Understanding the molecular regulation of mitochondrial quality control will undoubtedly broaden our knowledge of the pathogenesis of aging-related diseases and provide alternative therapeutic opportunities.
If Google services are not available in your area, the programme and speaker details can be downloaded here.

About EMBO Courses and Workshops
EMBO Courses and Workshops are selected for their excellent scientific quality and timelines, provision of good networking activities for all participants and speaker gender diversity (at least 40% of speakers must be from the underrepresented gender).
Organisers are encouraged to implement measures to make the meeting environmentally more sustainable.