About the Conference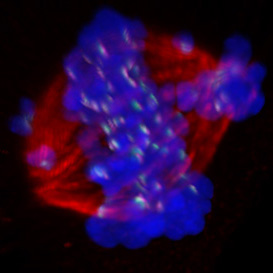 Phosphatases are critical components of cell signaling pathways controlling physiological events such as cell division or cell fate decision and the missregulation of its activity has been linked to several human diseases. Europhosphatase 2017 will put special emphasis on phosphatases in cell fate decision. Major issues like neuronal and hematopoietic specification of stem cells by phosphatases will be tackled along with a state-of-the-art overview of recent discoveries on the role phosphatases in new signaling pathways and its regulation.
Keynote Speaker:
Travis Stams, Executive Director, Integrated Target and Lead Discovery, Novartis Institutes from biomedical Research, US.
SESSIONS
Phosphatases and cancer
Phosphatases and cell cycle
Phosphatases and cancer stem cells
Phosphatase structure and function
Phosphatases and nervous system
Phosphatases in immune response
Phosphatases, development and cell fate decision
Phosphatases and cell transport and signaling
A number of abstracts submitted to the meeting will be selected for oral presentation.
Attendance is limited to 200

About EMBO Courses and Workshops
EMBO Courses and Workshops are selected for their excellent scientific quality and timelines, provision of good networking activities for all participants and speaker gender diversity (at least 40% of speakers must be from the underrepresented gender).
Organisers are encouraged to implement measures to make the meeting environmentally more sustainable.